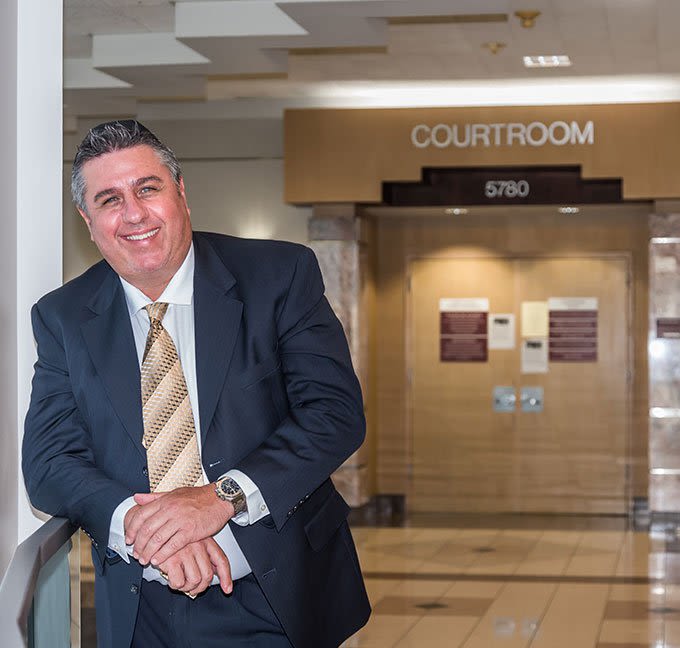 Don't let a personal injury keep you down.
Suffering a personal injury can take quite a toll on your life. Medical bills begin to pile up and your family still needs to be cared for. Not to mention, the hoops that insurance companies try to make you jump through can make you wonder what the point was of having insurance in the first place. On top of all of this, your body is trying to heal — and the stress isn't making any of it easy. Undoubtedly, there are a lot of questions you probably have concerning the ins and outs of hiring an attorney. With all you're going through, the last thing you need is some lawyer trying to take advantage of your situation.
The Law Offices of David M. Brandwein is well qualified in taking on your personal injury case. Some of the cases we have taken on include everything from car accidents to medical malpractice. If you were injured because of the negligence of someone else, you deserve to be compensated fully and fairly. We won't let insurance companies bully you into settling for less than what is rightfully yours, and we aren't afraid to take your case to court if necessary. We're driven by the desire of putting the law to work for good, hardworking people like you. Contact us and let us help today.
Get the Support You Need Through a Family Law Matter
Another area that we're well qualified in is family law. When you're looking for a good family lawyer, it's important to know how to find an attorney that can provide the best representation for your needs. Knowing what types of qualities and characteristics to look for is one of the first steps in making sure that you have good legal representation on your side. Here are some key questions you'll want to ask as you search:
Does this lawyer specialize in family law?

Does my lawyer have ample experience?

Does my lawyer care about me?

Does my lawyer have a board certification?
My goal is to help my clients make that shift from shaky, unstable circumstances to security and restoration. –David M. Brandwein
FAMILY LAW IS WHAT WE DO
David M. Brandwein is Certified Family Law Mediator by the Supreme Court of Florida. That means that he has the expertise and wisdom to handle whatever your family law case entails.
WE HAVE EXTENSIVE EXPERIENCE.
With over 20 years of experience, the Law Offices of David M. Brandwein has delivered successful results for all types of cases. You can be confident that his experience can deliver for you, too.
OUR CERTIFICATIONS SAY IT ALL.
David is admitted as a qualified attorney and counselor for the U.S. Supreme Court. He's also a member of the U.S. District Court for the Southern District of Florida.
At the Law Offices of David M. Brandwein, your best interest is our primary concern. Our desire is to alleviate the confusion and worry and replace it with clarity and confidence. We have the passion, experience, and strategic skills necessary to help you get back on your feet and move forward in stride. If you have a family law or personal injury case you would like for us to help you with, don't hesitate to give us a call. Your consultation is free. Contact us today.