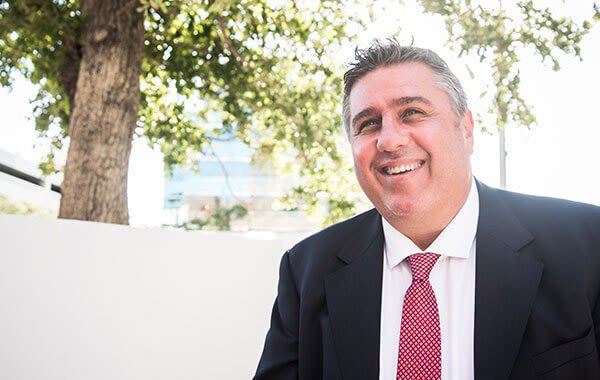 David M. Brandwein is an attorney for the people. Dedicated to being an aid for those during their most pivotal moments of crisis, David seeks justice and fairness in matters of personal injury, family law, and Social Security Disability.
David received his B.A. from Rutgers University in 1985. Afterward, he studied real estate at New York University and practiced the trade for several years. He was a broker with the Real Estate Firm of Archie Schwartz Company, a prominent firm in New Jersey.
Ten years later, David graduated from Thomas M. Cooley Law School with his Juris Doctorate. He was then admitted to the Florida Bar Association and Broward County Bar Association. David began his legal career working as an attorney with Murphy & Roig. He credits the firm with teaching him invaluable lessons that play a critical role in his skills as they pertain to litigation and dealing with insurance companies.
Today, David plays the lead role for his own firm, the Law Offices David M. Brandwein, P.A. He believes in looking out for the client's best interests and works hard to deliver great results.
My job is to guide you out of a time of crisis and into a better life.
Suffering a personal injury or experiencing a family matter can be devastating. Fortunately, David has the character, skills, and experience you need to help bring restoration and healing into your life. By placing your needs first, David will guide you and deliver successful results.
One of the ways David helps his clients prevail is by being a loyal advocate throughout the entire process. He understands that these circumstances can be trying and has no problem holding your hand as he works towards achieving your legal goals. A believer in clear and honest communication, David ensures you always know what's going on with your case from the very start. In fact, his approach is to begin by making sure you're fully aware of all the options available to you. In doing so, he's able to create a strategy that is specifically catered to your desired outcome. With David, you won't have to worry about unexpected surprises because he will keep you informed throughout the entire life of your case.
Fearless and ready to fight on your behalf, David M. Brandwein is who you want to call for your family law, personal injury, and Social Security Disability needs. Your first consultation is free and payment plans are available. Contact David today.
Bar Admissions
Broward County Bar Association, 1996

Florida Bar Association, 1995

New Jersey Bar Association, 1997

Washington D.C. Bar Association, 2015
Education
JD - Thomas Cooley School of Law, 1995

BA - Rutgers University, 1985
Professional Associations & Membership
Family Law Section of the Florida Bar

Trial Lawyers Section of the Florida Bar
Certifications
Licensed in Florida, New Jersey, D.C.

Supreme Court of Florida Certified Family Law Mediator

U.S. Supreme Court Qualified Attorney and Counselor

U.S. District Court for the Southern District of Florida