FAMILY LAWYER HELP
March 13, 2018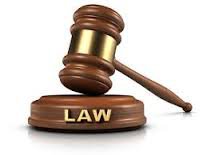 Family disputes can cause a lot of stress and can affect many aspects of the lives of those involved. Domestic relations can get strained, giving rise to all sorts of hurts including psychological pain, verbal, physical and emotional abuse and all kinds of unimaginable. Dealing with issues that cause discord in a family can be really challenging, and time consuming. If you are not an expert, then you'd better seek professional help. When it comes to handling family issues such as alimony, divorce, child custody, child support, and property sharing, it is important to seek the advice of a family lawyer. The question you may be asking will be: what can a family lawyer do for you?
A family lawyer specializes in handling family related disputes. Whether your divorce case is a slam dunk and you think your rights are clear on it, you'll still need legal assistance. Hiring a family lawyer in Fort Lauderdale, FL. in Broward County will not only help you get your desired results. It will help you understand the law on the issue at stake and know how to use it to defend your rights. The lawyer will give you legal counseling and determine the best course of action to take after investigating the situation.
One of the common issues that affect family life is divorce. When the relationship is no longer working well, the couple may want to decide on separation. This may appear to be very simple, especially if the couple comes to a common agreement on it. However, there are legal implications that might not be evident from the start of the process. The family lawyer will help the couple understand the choices they are making and how they will affect the lives of their children. Divorce is not only about saying goodbye. It is also about handling the things a couple has shared together; it is about how to bring up the kids and what to do with shared property.
Other questions that may need the help of a legal expert will include paternity. A single mother will want to prove the biological father of her child or children. This is important as the child needs to know who his biological father is and as he or she has the right to his support. The family lawyer can advice you on the legal action to take and ensure that the procedure is successfully followed. Any dispute that has to do with child support, divorce, family property can be handled by a family lawyer. It is important to make sure that you hire a lawyer with specialization in family law when you need one.
If you live in Fort Lauderdale, FL. in Broward County and are in need of legal assistance regarding any family related issue, then you should contact David M. Brandwein. David has practiced family law since 1995. A graduate of Thomas M. Cooley Law School, he has distinguished himself in his dedication to his career, helping many clients get justice where situations look desperate and out of hand. David treats his clients as family and takes a lot of time to investigate and determine healthy solutions for them. You can contact his office for advice or inquiries at 954-723-0090. You can also visit his law firm at 311 Southeast Tenth Court, Fort Lauderdale, FL 33316, U.S.A. His website is filled with invaluable tips and information on handling family related issues.
Related Topics: